Birth of the Bacchae: A Vampire Origin Story (Paperback)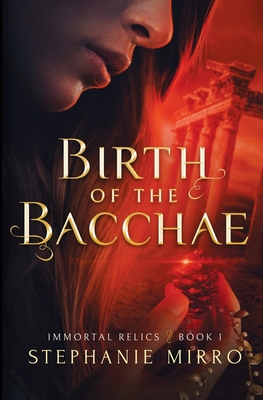 $12.99
OUT-OF-PRINT & UNAVAILABLE! (But email us to search for a used copy.)
Description
---
"Mirro's fresh take on vampires is intriguing, her characters compelling, and the action left me thirsting for more." -- C.J. Ellisson, New York Times & USA Today bestselling author.
"Vampires, Immortals, Bacchae--they're all the same. The name may change, but their appetites never do."

Ever since archaeology student Serafina Finch found an ancient Roman amulet on a dig in Italy, she's been having dreams. Strange dreams that leave her with an eerie sense of foreboding. But between a busy college schedule and a boyfriend she's hoping to marry, she doesn't have time for strange.

Then a mysterious cult takes an obsessive interest in the artifact. Serafina finds her life in chaos as she's thrown into the supernatural world, where Immortals and witches alike claim ownership of the amulet. Her amulet.

As her connection to the amulet grows, she discovers a dark secret about her past. Serafina realizes she must protect the powerful relic at all costs--even if it means losing one of the people she loves most.

"Invisible. Powerful. Immortal. We are Bacchae."
BIRTH OF THE BACCHAE is a New Adult Urban Fantasy novel exploring the origins of vampire lore. Where do the stories come from? How were vampires created? Do they still exist today?