Skavenger's Hunt (Paperback)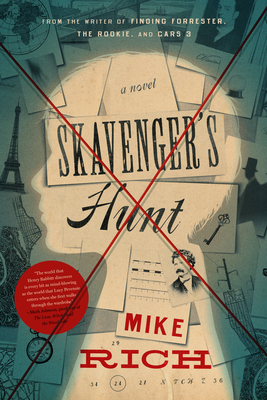 Staff Reviews
---
Bookseller: Tim
Title: Skavenger's Hunt
Comments:
Mysterious clues! A journey with a ragtag team of puzzle-solvers. And TIME-TRAVEL! You'll have a blast with Henry Babbitt as he's led around the world by clues left by eccentric magnate Hunter S. Skavenger. Written by a filmmaker, the novel comes alive with wonderful visuals and cinematic, colorful emotions.
Great fun!
If you liked the mysteries in "The Westing Game" by Ellen Raskin or the streets of old Paris in "The Invention of Hugo Cabret" by Brian Selznick, then you'll love this one.
— From
Tim's Past Picks - 1
Description
---
After young Henry Babbitt tragically loses his father, he can't help but remember the promises of the great adventures they would now never take. Then, on a snowy Christmas Eve, his grandfather reveals that he's tracked down a series of mysterious century-old clues left by Hunter S. Skavenger, the eccentric magnate who launched the first and greatest scavenger hunt. Hours later, on Christmas Day, Henry finds himself magically transported back to 1885, where he teams up with a ragtag band of youngsters in a quest to solve Skavenger's elaborate puzzle. From New York to the Mississippi riverboats to the streets of old Paris, Henry and his new friends face off not only against brilliant competing teams, but also Skavenger's own dark and elusive nemesis: Hiram Doubt.