The Shadow of Death: An horrific discovery leads to Caine and Thorne's darkest investigation yet (Paperback)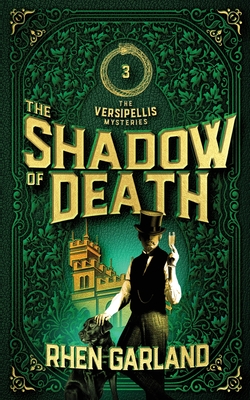 $12.99

Usually Ships in 2-7 Days
(This particular book is non-returnable)
Description
---
Christmas
1900
An horrific discovery leads to Caine and Thorne's darkest investigation yet.
Fifteen years after a series of barbaric murders drove the families of Cove to send their children away to safety, the surviving children are returning to celebrate their first Christmas back on their island home...but something else has also returned, and they have unpleasant plans for those who fled their reign of terror so many years ago...
When a murder is committed during the Yule archery shoot, Caine, Giselle, Thorne, Aquilleia, and Veronique the Labrador find themselves thrown into a terrifying investigation that involves sinister cultists, family secrets, hidden passages, and the horrifying reappearance of the abomination Filicidae: a malevolent being who kills for pleasure.
Hope is offered by one of their kind from Astraea, whose gift could be used to defeat the creature once and for all.
But unbeknownst to Caine and his friends, deep in the catacombs of Cove Castle, there dwells a nightmare...
The Shadow of Death is the third instalment in a new Victorian Gaslamp Fantasy series that follows the investigations of immortal detectives Elliott Caine and Abernathy Thorne as they search through time for the reincarnations of their murdered wives...and solve a few mysteries along the way.
"Holmes meets Highlander via Hammer House of Horror "