Death in the Sound: Death and diamonds in the green heart of Aotearoa (Paperback)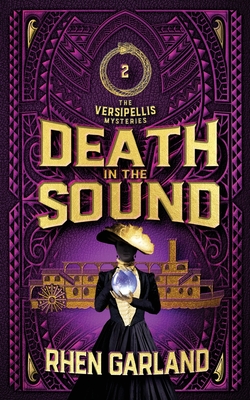 $13.99

Usually Ships in 2-7 Days
(This particular book is non-returnable)
Description
---
Aotearoa
New Zealand
1900
Responding to a desperate plea from an old friend, Caine, Giselle, and Thorne, accompanied by Veronique the Labrador, investigate a simple case of blackmail that leads to an unexpected and far more shocking crime.
A psychic and illusionists are amongst the honoured guests invited to a weekend party aboard the Taniwha: a luxurious paddle steamer moored in the isolated grandeur of Milford Sound and home to reclusive millionaire philanthropist Octavius Damant, who is determined to throw his daughter a twenty-first birthday party to remember.
The birthday celebrations are cancelled, however, when a hideous murder is committed and the engines are sabotaged, trapping everyone on board with a killer willing to stop at nothing to achieve their evil schemes.
As the body count rises, Caine, Giselle, and Thorne must piece together a devilish puzzle involving extortion, desire, the reappearance of the fabulous Larkspur Diamond, and the return of a face from Thorne's past.
Just when they feel they are beginning to unravel the case, the truth about events centuries earlier threatens to destroy everything they thought they knew about their own past lives.
Death in the Sound is the second instalment in a new Victorian Gaslamp Fantasy series that follows the investigations of immortal detectives Elliott Caine and Abernathy Thorne as they search through time for the reincarnations of their murdered wives...and solve a few murders along the way.