A Portrait of Death (Paperback)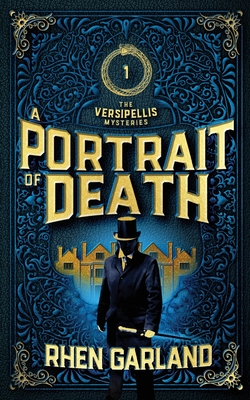 $12.99

Usually Ships in 2-7 Days
(This particular book is non-returnable)
Description
---
One weekend house party, multiple murders, and two very special investigators.
Immortal detectives Elliott Caine and Abernathy Thorne have spent centuries searching through time for the reincarnations of their murdered wives. As their quest continues, they use their many lifetimes of knowledge to solve mysteries that can be unsettling, and sometimes terrifying.
Never before have they been faced with a case like this.
Public figures and government officials are gathered for the social event of the season, but the genteel party comes to a horrifying halt when the mutilated remains of two men are discovered artistically displayed in the portrait gallery. As Caine and Thorne begin their investigations, they uncover more than the usual murderous web of intrigue, espionage, and treason.
An ancient evil is stalking ever closer, intent on finding that which they seek. Where does the mysterious agent Versipellis fit into the case? And who is the shadowy figure watching Caine and Thorne with such interest?
...
Discover all this and more in A Portrait of Death, the first instalment in this new Victorian Gaslamp Fantasy series written by Rhen Garland.
Readers are calling this mystery
"A great debut novel from an author with an amazing imagination."