Fulgrim: The Palatine Phoenix (The Horus Heresy: Primarchs #6) (Hardcover)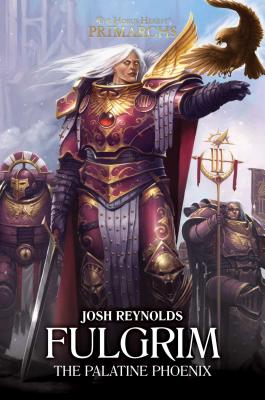 UNAVAILABLE AT THIS TIME (Possible reasons: Backordered, Out-of-Stock Indefinitely, or Print-on-Demand only)
Description
---
The sixth title in The Horus Heresy: Primarchs series, focusing on Fulgrim, primarch of the Emperor's Children Legion.

Lord of Chemos and bearer of the Palatine Aquila, Fulgrim, primarch of the Emperor's Children, is determined to take his rightful place in the Great Crusade, whatever the cost. A swordsman without equal, the Phoenician has long studied the art of war and grows impatient to put his skills, and those of his loyal followers, to a true test. Now, accompanied by only seven of his finest warriors, he seeks to bring a rebellious world into compliance, by any means necessary. But Fulgrim soon learns that no victory come without cost, and the greater the triumph, the greater the price one must pay...
About the Author
---
In addition to numerous Warhammer 40,000 novellas and short stories, Josh Reynolds is the author of the Fabius Bile novel Primogenitor and the Blood Angels novel Deathstorm. For the Warhammer world, he has written the End Times novels The Return of Nagash and Lord of the End Times, the Gotrek & Felix novels Road of Skulls and The Serpent Queen, and the Time of Legends novels Neferata and Master of Death. He has also written a number of stories set in Warhammer's new Age of Sigmar fantasy setting, including the Stormcast Eternal novels Black Rift and Plague Garden. He lives and works in Northampton, England.