Dante (Blood Angels) (Hardcover)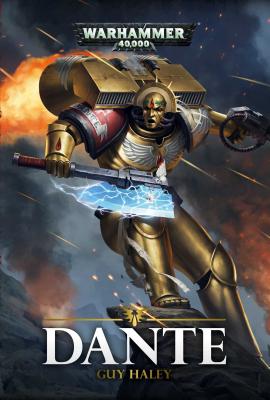 $27.00
Email or call for price.
Description
---
The untold origin story of Chapter Master Dante of the Blood Angels, one of the Imperium's greatest heroes.

Dante is Chapter Master of one of the noblest but most troubled Chapters of Space Marines in the Imperium: the Blood Angels. From the time of his birth in the rad-scarred wastes of Baal Secundus, he was destined for glory and strife. From his apotheosis to Scout, to the hive cities of Armageddon and the alien menace of the Cryptas system, Dante has waged war against all the enemies of the Imperium. He has witnessed the divine, and struggled against the darkness within all sons of Sanguinius. Longer lived than any other Chapter Master, this is his chronicle, his great and storied legend.
About the Author
---
Guy Haley is the author of The Horus Heresy novel Pharos, the Space Marine Battles novel Death of Integrity, and The Beast Arises novels Throneworld and The Beheading. He has also written the Warhammer 40,000 novels Valedor, Baneblade and Shadowsword. His enthusiasm for all things greenskin led him to pen the eponymous Warhammer fantasy novel Skarsnik, as well as the End Times novel The Rise of the Horned Rat. He has also written a number of stories set in Warhammer's new Age of Sigmar setting. He lives in Yorkshire, England with his wife and son.