The Story of Captain Nemo (Save the Story #2) (Paperback)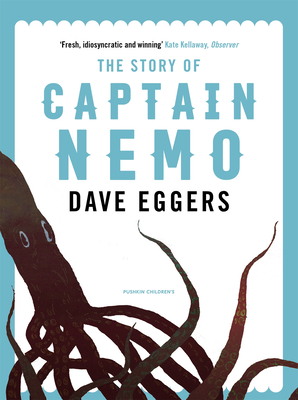 $12.95
OUT-OF-PRINT & UNAVAILABLE! (But email us to search for a used copy.)
Description
---
"Don't you worry, son. Whatever it is that's been killing the sailors, I will kill it."

In this science-fiction classic - reimagined by Dave Eggers in modern times, and from the point of view of the fourteen-year-old Consuelo - the famous oceanographer Pierre Arronax sets sail from New York to hunt down a mysterious sea-monster which has been terrorizing the oceans, wrecking ship after ship and causing countless deaths. But they discover an even stranger truth: the "sea-monster" is in fact a submarine, captained by Nemo, who is living in self-imposed exile in international waters. Consuelo and Arronax join Nemo on the submarine, and so begin their exciting adventures ...


Dave Eggers says, of the series: "I couldn't be prouder to be a part of it. Ever since Alessandro conceived this idea I thought it was brilliant. The editions that they've complied have been lushly illustrated and elegantly designed."
About the Author
---
Dave Eggers is the author of many books for adults and a few for young people, including The Wild Things. He is the co-founder of 826 National, a network of writing, tutoring and publishing centres for youth.


Fabian Negrin was born in Argentina in 1963 and from when he was fifteen years old he drew every day, sometimes all day. He came to Italy more than twenty years ago and has now illustrated and written about a hundred books for children in Europe, Asia and America. He has a son and lives in Milan.
Praise For…
---
   • 'Crisply gung-ho' Daily Telegraph
   • 'A children's book of the year 2013' Time Out London
   • 'Deliciously artful... the best kind of story' Times Literary Supplement