The Binding Tempest (Paperback)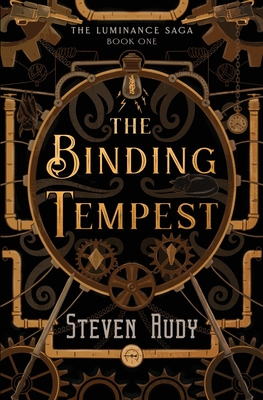 $14.99

Usually Ships in 2-7 Days
Description
---
An age of steam, machines and magic has arrived in the wake of a fallen empire that left the world lost and vulnerable.
Ellaria Moonstone, a hero of the Great War, has spent the last forty years trying to rebuild. But when she is suspiciously requested to attend a meeting at the Ascendancy Tower in Adalon, she finds the fragile Coalition of Nations may be under the control of an unseen agent. Established after the fall of the Sagean Empire, the Coalition was supposed to unite the world, but has been plagued by corruption since its inception.
Ellaria fears that a new Sagean Lord of Light, a luminary with the power to control energy, has finally come to reclaim the vacated throne. With no one left to trust, Ellaria sends for help from old allies, scattered across the chaotic frontier. But the storm on the horizon threatens more than the return of a dark empire.
The currency of souls is in the balance, and for three aging veterans their only hope to defeat this new Lord of Light, lies buried with the past. With the world on the edge, they find their destinies are entwined with an artifact called The Tempest Stone. A relic from an unknown ancient civilization that can save the future or doom all of existence.
The Binding Tempest is the beginning of a New Epic High Fantasy Adventure. A steampunk opera that blends Sci-Fi and Fantasy in an advancing world on the edge of collapse.