Dottie For You Season 1: A Dolcett Love Story (Paperback)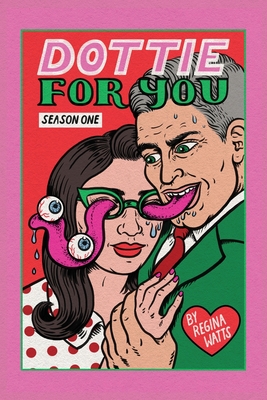 $34.99

Usually Ships in 2-7 Days
Description
---
DOTTIE LOVES HAROLD. HAROLD LOVES DOTTIE. HAROLD AND DOTTIE BOTH LOVE DOLCETT.
Indulge in a flavorful billionaire love story like you've never read before: American Psycho meets 50 Shades on a bad acid trip.
Harold Fleetwood is pathetic. Despite being the billionaire CEO of a major Fortune 500 company, he's a divorc in his mid-fifties who can hardly look a woman in the eye. His dark compulsions and sick fantasies fill him with shame and leave the Internet as his only outlet, not just for titillation, but for intimacy--until the day he discovers bratty Dottie Shipman, the sexiest secretary in the office, has a dirty little secret she's been hiding.
Turns out, Dottie is as intrigued by taboo fantasies as Harold is. Not only that, but she's the artist he's spent countless hours fantasizing with while wasting time in his filthy-minded chat room for fellow lonely perverts. He's terrified, and thrilled. After all these years of hiding his intense, twisted desires from everyone except the prostitutes he employs, sharing himself with this almost too-perfect woman seems like a recipe for deadly consequences from which no amount of money can save him. Luckily for Harold, Dottie's got another secret.
An unbelievable secret.
A secret that's destined to change everything.