Marguerite's Christmas (Hardcover)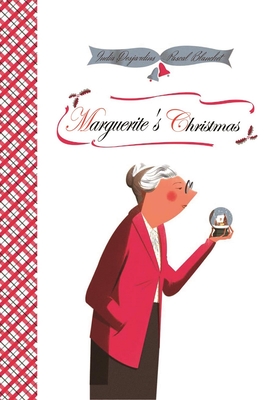 $19.95
OUT-OF-PRINT & UNAVAILABLE! (But email us to search for a used copy.)
Staff Reviews
---
Bookseller: Catherine
Title: Marguerite's Christmas
Comments:
Not your usual Christmas story. I found this beautifully illustrated picture book to be a welcome change from Santa Clauses, reindeer, bells and the holly jolly holidays. Some may consider it a "downer" of a holiday book, but don't be put off. I found it to be a touching, sweet and believable story. As I read the book, I found myself thinking lovingly of my own grandmother. This would be a wonderful book to read together as a family during the holidays, especially if you have a connection with an elderly person.
PS The book was originally written in French and takes place in France. My grandmother is French and Columbo was one of her favorite television shows!
— From
Catherine's Past Picks 1
Description
---
An old woman will no longer leave her house, not even on Christmas. She prefers to stay home, rather than take the risk of falling or coming down with a cold. She settles into the solitude and isolation of her safe, interior world. But just as she's about to enjoy a peaceful dinner in front of the TV, her doorbell rings . . . This is a touching story about overcoming fear and the role of chance in life.
India Desjardins is a journalist and writer who was born in Quebec in 1976.
Pascal Blanchet was born in Quebec in 1980. He is interested in twentieth century design, architecture, and jazz.