The Complete Idiot's Guide to Computer Basics, 5th Edition (Paperback)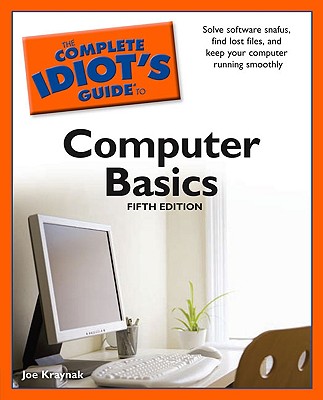 $19.95
UNAVAILABLE: Backordered or Out-of-Print (But email us to search for a used copy.)
Description
---
Time for an upgrade
The fifth edition of "The Complete Idiot's Guide(r) to Computer Basics" places the reader in charge of the computer, rather than the other way around, and places the focus on software troubleshooting rather than hardware techno-babble. The reader wants to do something practical with his or her computer-this book shows them how.
*Covers basic office programs and how to manage photo, video, and music files
*Advice on safe web-surfing, including coverage of newsgroups, message boards, and mailing lists
*New green computing initiatives that help protect the environment
*Maintenance and upgrading information.
About the Author
---
Joe Kraynak has taught hundreds of thousands of novice computer users how to master their computers and their software. His long list of computer books includes "Using and Upgrading PCs, CliffsNotes Buying Your First PC, More Easy Windows 98, Easy Internet, The Complete Idiot's Guide(r) to Microsoft Office XP," and "Absolute Beginner's Guide to Excel 2003."