The City Still Breathing (Paperback)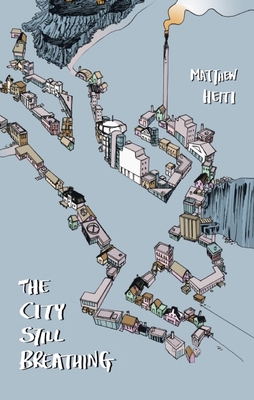 $16.95
Email or call for price.
Description
---
This is a book with brains and muscle, resonant and intense, and Matthew Heiti is a prodigious talent, the spooky bard of mullets and muffin-tops, grow-ops and stolen snakeskin boots on Highway 69. -- Mark Anthony Jarman A body is found on the side of a highway. Naked, throat slashed, no identification. It disappears from the back of a police van and begins a strange odyssey, making its way, over the course of one early winter night, all around the northern town of Sudbury and through the lives and dreams of eleven very different people. These eleven people - from the police officers who retrieve the body to the teenager who carries it away to the young woman planning to strike out for Toronto and Sudbury's local drug dealer - are all damaged in some way, and eventually, through the body itself, are brought together in a strange moment of violence.