Profiles in Canadian Literature 8: Volume 8 (Paperback)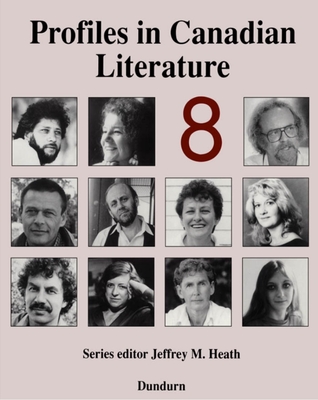 UNAVAILABLE AT THIS TIME (Possible reasons: Backordered, Out-of-Stock Indefinitely, or Print-on-Demand only)
Description
---
Profiles in Canadian Literature is a wide-ranging series of essays on Canadian authors. Each profile acquaints the reader with the writer's work, providing insight into themes, techniques, and special characteristics, as well as a chronology of the author's life. Finally, there is a bibliography of primary works and criticism that suggests avenues for further study.
I know of no better introduction to these writers, and the studies in question are full of basic information not readily obtainable elsewhere. -U of T Quarterly
About the Author
---
Jeffrey M. Heath teaches English at Victoria College, University of Toronto, where his interests include twentieth-century Canadian, American, and British literature. He is currently working on the fiction of E.M. Forster, and is the author of The Picturesque Prison: Evelyn Waugh and His Writing (Kingston and Montreal: McGill-Queen University Press, 1982; London: Weidenfeld and Nicholson, 1982).
Praise For…
---
"Profiles in Canadian Literature is certainly interesting. It will be useful for teacers and students, and should be in all library reference sections."