Night Call (Paperback)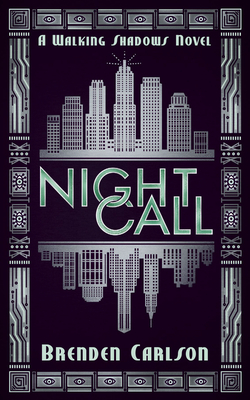 Description
---
A rogue robot is terrorizing the dark underbelly of 1930s Manhattan. Can detective Elias Roche and his new Automatic partner track it down?

The year is 1933. Even in a world with free energy, robot labour, and megacorporations, nothing could stop the collapse of the American Dream. As the world-spanning Great Depression rages on, the remaining New York-based mafias clash with police for control of the broken city. Elias Roche, former police officer turned Mafia enforcer, works to maintain a tenuous peace between the two parties.

Accustomed to settling disputes with the business end of a gun, Roche must expand his repertoire after a violent murder is covered up by the FBI. With the Mafia insisting they're innocent of the crime and the police powerless to help, Roche and his new Automatic partner, Allen, must root out those responsible before the situation sparks a war in the city streets.

FINALIST FOR THE 2021 RAKUTEN KOBO EMERGING WRITER PRIZE.
About the Author
---
Brenden Carlson is a chemist and freelance writer. He lives in St. Catharines, Ontario.