A Celebration of the Seasons: Goodnight Songs, 2: Illustrated by Twelve Award-Winning Picture Book Artists [With Audio CD] (Hardcover)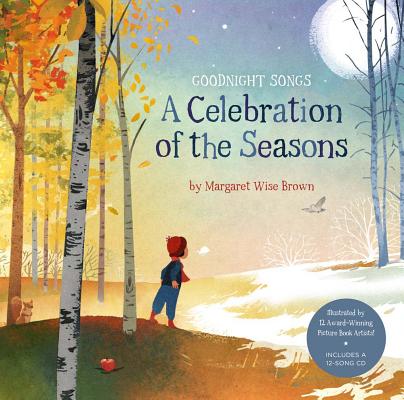 $17.95
OUT-OF-PRINT & UNAVAILABLE! (But email us to search for a used copy.)
Description
---
Some fine day, just run away
To a long unscheduled day
To where great clouds go sailing by
Above the birds and butterfly. Fluffy clouds, butterflies, furry bunnies, and life from a bug's-eye view: This stunning sequel to the New York Times bestseller Goodnight Songs celebrates the beauty and wonder of nature all year long. Once again, a treasure trove of Margaret Wise Brown's newly uncovered verses receives loving treatment from 12 award-winning artists, including Floyd Cooper, Peter Brown, David Small, Molly Idle, and Bob Staake. From a little bear singing one morning in May to a soft snowfall, mysterious, deep, and glowing, each song is magical. An accompanying CD, with lilting songs beautifully composed and sung by Emily Gary and Tom Proutt, makes this the perfect gift for children.
About the Author
---
Margaret Wise Brown is one of the most popular children's authors of all time; her classic Goodnight Moon (HarperFestival), illustrated by Clement Hurd, has sold more than 24 million copies and her books--including Big Red Barn (Harper Festival), TheRunaway Bunny (HarperCollins), and The Golden Egg Book (Simon & Schuster)--have been in print for over 50 years. Several generations have grown up with her timeless stories and her influence has been felt around the world.