Halo: Glasslands (CD-Audio)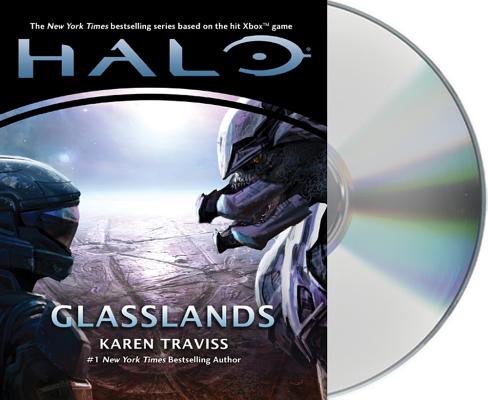 $39.99
OUT-OF-PRINT & UNAVAILABLE! (But email us to search for a used copy.)
Other Books in Series
Description
---
Halo: Glasslands by Karen Traviss is thrilling, action-packed science fiction that longtime Halo fans and newcomers alike will enjoy.
The Covenant has collapsed after a long, brutal war that saw billions slaughtered on Earth and her colonies. For the first time in decades, however, peace finally seems possible. But though the fighting's stopped, the war is far from over: it's just gone underground. The UNSC's feared and secretive Office of Naval Intelligence recruits Kilo-Five, a team of ODSTs, a Spartan, and a diabolical AI to accelerate the Sangheili insurrection. Meanwhile, the Arbiter, the defector turned leader of a broken Covenant, struggles to stave off civil war among his divided people.
Across the galaxy, a woman thought to have died on Reach is actually very much alive. Chief scientist Dr. Catherine Halsey broke every law in the book to create the Spartans, and now she's broken some more to save them. Marooned with Chief Mendez and a Spartan team in a Forerunner slipspace bubble hidden in the destroyed planet Onyx, she finds that the shield world has been guarding an ancient secret—a treasure trove of Forerunner technology that will change everything for the UNSC and mankind.
As Kilo-Five joins the hunt for Halsey, humanity's violent past begins to catch up with all of them as disgruntled colony Venezia has been biding its time to strike at Earth, and its most dangerous terrorist has an old, painful link with both Halsey and Kilo-Five that will test everyone's loyalty to the limit.
About the Author
---
#1 New York Times best-selling novelist, scriptwriter and comics author Karen Traviss has received critical acclaim for her award-nominated Wess'har series, as well as regularly hitting the bestseller lists with her Halo, Gears of War, and Star Wars work. A former defense correspondent and TV and newspaper journalist, she lives in Wiltshire, England.

Euan Morton's narration credits include Christopher Moore's Fool and Sacre Bleu, Neil Gaiman's Stories, Eoin Colfer's Benny books, and Frank Herbert's Dune and Chapterhouse Dune. Morton's breakthrough role was appearing as Boy George in the musical Taboo, which earned him a Laurence Olivier Award nomination. He reprised the role on Broadway, earning Tony, Drama Desk, Outer Critics Circle and Drama League Award nominations, as well as the Theatre World Award (for Outstanding Broadway Debut). Morton's other stage performances include Leaves of Glass, Sondheim on Sondheim, and Cyrano De Bergerac. He lives in New York City and Arlington, Virginia.
Praise For…
---
"Halo: Glasslands is a fantastic addition to the Halo universe, and is a stand-out military science fiction novel in and of itself." —SF Signal
"Karen Traviss does an excellent job writing for the Halo universe, she creates believable human and alien characters." —Jay Cormier, Examiner.com