Faiths in Conversation: Comparative Themes and Perspectives across the Religions (Paperback)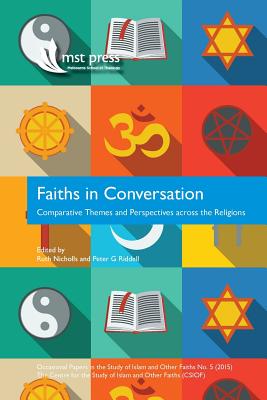 $13.30

Usually Ships in 2-7 Days
(This particular book is non-returnable)
Description
---
The concept of a multifaith society has flooded public discourse in recent decades. Multifaith groups have been formed for the purpose of better social relationships. Governments have developed policies on multifaith issues in order to enhance social harmony. In such a context, individual faiths have recognised the need to articulate views of other faiths in ways that are fresh, creative - and, especially, open and inclusive. If one examines the rapid emergence of the multifaith narrative since the last quarter of the 20th century, one could easily get the impression that multifaith societies are a new development.
Nothing could be further from the truth. Multifaith societies have existed from time immemorial. The Bible testifies to the emerging faith of the early Hebrews rubbing shoulders - and at times clashing weapons - with neighbouring faith groups, such as Canaanites, Philistines and so forth. Ancient empires such as the Greeks and Romans endorsed their own pantheon of gods, while at the same time ruling over other communities who followed significantly different expressions of faith. So the vast Roman Empire ruled over Druids in Britain, pagan worshippers of various forms in the Germanic lands, Jews in Palestine, Christians across the Roman domains, and many others. Meanwhile, further east, the various Chinese dynasties down the millennia have included within their realms followers of faiths as diverse as Confucianism, Taoism, Buddhism and Traditional Chinese Religion. They not only rubbed shoulders but also shared significant features and mutually influenced each other in most creative and interesting ways.
So the simultaneous study of multiple faiths has not only great currency in terms of present interest and relevance but it also speaks into past history in important ways. Public policy makers today can learn important lessons from the history of interaction among the faiths. In such a context, this present volume is relevant not only to current political and social discourse but also to studies of the past.