Chasing Portals: Swords and Science Book 1 (Paperback)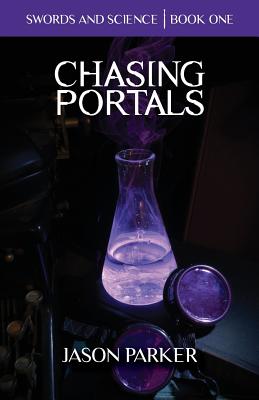 $12.99
UNAVAILABLE: Backordered or Out-of-Print (But email us to search for a used copy.)
Description
---
An apocalyptic war destroyed the utopic Age of Magic in the land of Gandany. A scarred world remained, devoid of magical energies. In the aftermath, a renaissance of science and technology arose from the ruins. The world rebuilt and prospered. Now, many years later, new threats seek to decimate the world again.
Harmony is disrupted by the quest of a resurrected wizard intent on recapturing his former glory and dominance. Chaos is fueled by the narcissistic ambitions of a master scientist whose greatest invention may prove to be the ultimate instrument of destruction.
A brilliant young graduate of the science institute strives to create a legacy to benefit the world, but finds himself entangled in more than he anticipated. The veil between friends and enemies is clouded as everyone attempts to manipulate him to serve their own ulterior motives. Will he be Gandany's savior or the agent of its demise?
Elements of fantasy, horror, science fiction, steampunk, and super heroics combine to determine the fate of a land teetering on the brink of darkness.