Opaque Lies (Queen's Blade #2) (Paperback)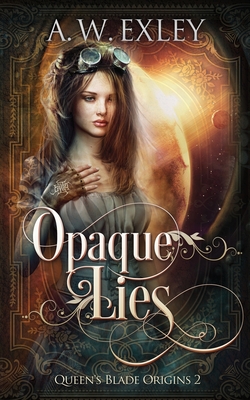 $14.99
UNAVAILABLE: Backordered or Out-of-Print (But email us to search for a used copy.)
Description
---
Can Allie walk the line between shadow and light, or will she fall?
Allie Donovan returns to the elite St Matthew's Academy with mounting problems. Her heart wants Jared, but her bain argues their relationship is doomed. Weasel is acting strange, and Eloise is giving off sparks.
Then Allie finds a kindred spirit looking for escape in the library - Princess Alexandrina Victoria of Kent. The heir to the British throne is on a temporary hiatus from her mother's tight control. But as friendship grows, the young woman turns into a catalyst who could shatter a five hundred year old treaty between the Noctis and Lux.Unless Allie can stop the chain of events from unfolding, her new friend will never become Queen of England. When you were born and raised in a shadow world, decisions aren't black or white. How far will Allie go, to protect the future queen...?