The Lunatic Cafe (Compact Disc)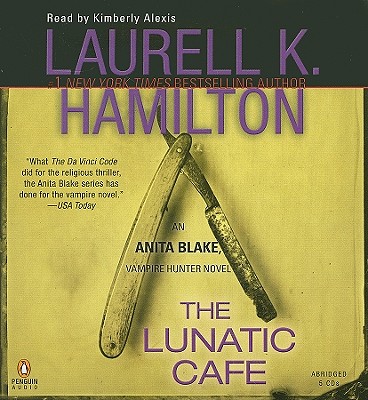 $29.95
UNAVAILABLE: Backordered or Out-of-Print (But email us to search for a used copy.)
Description
---
Abridged CDs ? 5 CDs, 6 hours

Vampire hunter and zombie animator Anita Blake is an expert at sniffing out the bad from the good. But in The Lunatic Café, she?s about to learn that nothing is ever as it seems, especially in matters of the not-so-human heart.
About the Author
---
Laurell K. Hamilton is a full-time writer and mother. Her bestselling Anita Blake, Vampire Hunter novels include "Narcissus in Chains," "Obsidian Butterfly," "Blue Moon," "Burnt Offerings," "The Killing Dance," "Bloody Bones," "The Lunatic Cafe," "Circus of the Damned," "The Laughing Corpse," and "Guilty Pleasures." She is also the author of "A Kiss of Shadows" and "A Caress of Twilight." She lives in a suburb of St. Louis with her family.