The Reading Mother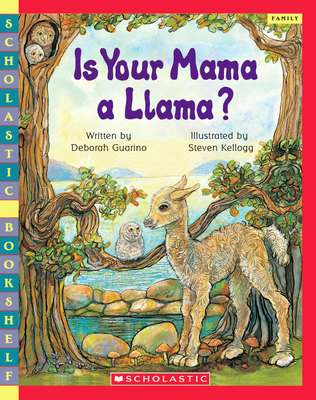 by Strickland Gillilan
I had a mother who read to me
Sagas of pirates who scoured the sea,
Cutlasses clenched in their yellow teeth,
"Blackbirds" stowed in the hold beneath.
I had a Mother who read me lays
Of ancient and gallant and golden days;
Stories of Marmion and Ivanhoe,
Which every boy has a right to know.
I had a Mother who read me tales
Of Gelert the hound of the hills of Wales,
True to his trust till his tragic death,
Faithfulness blent with his final breath.
I had a Mother who read me the things
That wholesome life to the boy heart brings--
Stories that stir with an upward touch,
Oh, that each mother of boys were such!
You may have tangible wealth untold;
Caskets of jewels and coffers of gold.
Richer than I you can never be--
I had a Mother who read to me.
Llama or no, mamas are some of the best beings out there! This May 10th, celebrate Mother's Day by reading with your baby (click here for our favorite Mommy & Me storytime books!)... and for those babies who somehow always grow up, celebrate by giving your mama a much-deserved solo read (our recommendations for those are found below... or come in and ask!). There's a wonderful book for every wonderful mom out there!