The Best Upcoming Book-to-Screen Adaptations

Whether book-to-screen adaptations make you excited or anxious, you might want to know what's coming down the pike. Here's a fairly comprehensive list for the current year, and beyond!
(Quotations from IMDb's list here.)
Premieres on Netflix on Oct. 1, 2021

Based On: Maid: Hard Work, Low Pay, and a Mother's Will to Survive by Stephanie Land
Premieres on Hulu on Oct. 13, 2021

Based on: Dopesick: Dealers, Doctors, and the Drug Company that Addicted America by Beth Macy
Starring Michael Keaton. Watch the trailer.
In Theaters on Friday, Oct. 15, 2021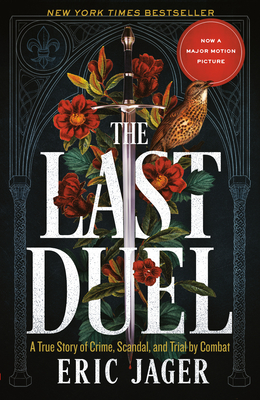 Based On: The Last Duel: A True Story of Trial by Combat in Medieval France by Eric Jager

IMDb's Take: Are you ready for Matt Damon's British accent, in a story that's set in 14th-century France? Yup, we're a bit confused too! But we hear that Jodie Comer was the secret on-set weapon who helped zsuzh the accents for director Ridley's Scott's historical tale of a knight (Damon) and his squire (Adam Driver) who are ordered to fight to the death after the squire is accused of a heinous crime. We're also just remembering that Ridley Scott has two movies coming this year.
In Theaters on Friday, Oct. 29, 2021
Based On: The short story The Quiet Boy by Nick Antosca

IMDb's Take: Antlers has so many interesting people bringing this film to life that it might make us get over our primal fear of Wendigos and actually watch this one in the dark. With Scott Cooper (Crazy Heart) directing, David S. Goyer and Guillermo del Toro producing, and Keri Russell and Jesse Plemons as the leads, this is high up on our watchlists.
Expected In Theaters in October 2021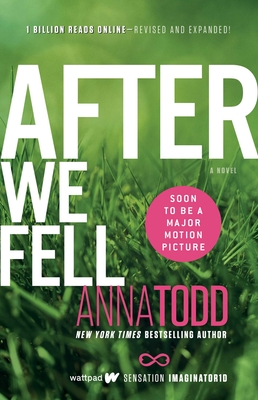 Based On: After We Fell by Anna Todd

IMDb's Take: The "After" series started as a wildly-successful One Direction fan fiction on Wattpad, morphed into a best-selling, four-volume novel series at Simon & Shuster, and now the third film in the movie series is finally landing in theaters sometime this fall. If you're a fan of dark, tumultuous, relationships and emo boys with anger issues, you've probably already got this date marked on your calendar.
In Theaters on Wednesday, Nov. 24, 2021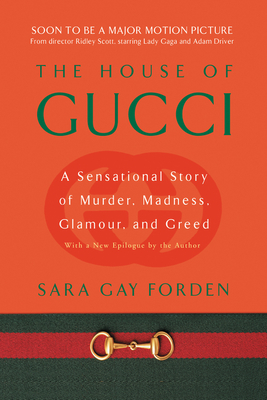 Based On: The House of Gucci: A Sensational Story of Murder, Madness, Glamour, and Greed by Sara G. Forden
IMDb's Take: If the first-look photos of Lady Gaga and Adam Driver were any indication of public interest in this movie, expect exaggerated reports about their friendship as they prepare to potentially walk red carpets together in late 2021. We're still talking about how good Gaga was in A Star Is Born, so we're barely able to process the thought of her playing socialite and convicted murderer, Patrizia Reggiani. If you're not fully immersed in the story of Reggiani's marriage to Maurizio Gucci, the former head of the fashion label that bears his family name, Ridley Scott's film will give you all the glamorous and deadly details.
Premieres on Netflix Dec. 1, 2021

Based On: The Power of the Dog by Thomas Savage
IMDb's Take: After binging Season 2 of Fargo, you can sign us up for anything involving real-life power couple Jesse Plemons and Kirsten Dunst, but add Benedict Cumberbatch and Thomasin McKenzie to the mix and it's truly locked in. Set to debut at Venice Film Festival later this year, this adaptation depicting two brothers pitted against each other on a Montana ranch in the 1920s comes from director Jane Campion, who took home an Oscar for Best Screenplay for 1994's The Piano.
In Theaters on Friday, Dec. 3, 2021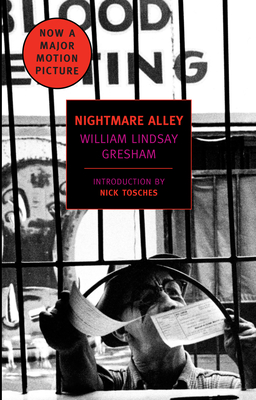 Based On: Nightmare Alley by William Gresham
IMDb's Take: Guillermo del Toro has brought together many of his key crew members who helped form The Shape of Water into an Oscar winner and box-office hit. His take on author William Gresham's best-known novel, that was first brought to the big screen back in 1947, will keep the basic story structure, with Bradley Cooper playing the carny with a knack for grooming manipulative people, and Cate Blanchett as the psychiatrist who is several steps ahead of his short cons.
Premieres on Apple TV Plus in Late 2021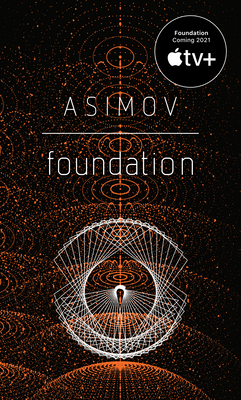 Based On: The Foundation Series by Isaac Asimov
IMDb's Take: After 79 years, Isaac Asimov's monumental sci-fi epic is finally being adapted for the screen and we could not be more excited for this galaxy-spanning space opera. The story of Foundation chronicles a band of exiles on their monumental journey to save humanity and rebuild civilization amid the fall of the Galactic Empire, and with seven standalone novels in the series as well as countless other novels that crossed over into this universe, we'll have enough source material to last for decades.
Premieres on Netflix in 2021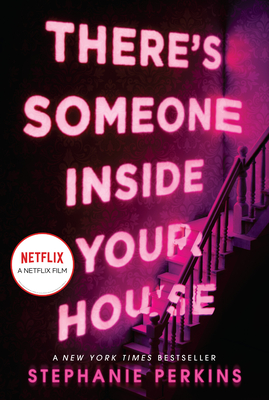 Based On: There's Someone Inside Your House by Stephanie Perkins
IMDb's Take: Stephanie Perkins' hit YA horror novel is being adapted for Netflix this year. Sydney Park ("The Walking Dead," "Pretty Little Liars: The Perfectionists") will play the lead role, and Patrick Brice (Creep, Room 104) directs. We're anticipating a fun throwback vibe, as the book paid homage to '90s teen slasher films.
Premieres on Netflix in 2021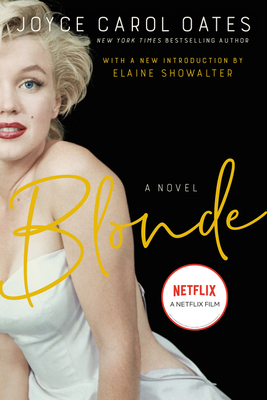 Based On: Blonde by Joyce Carol Oates
IMDb's Take: Acclaimed director Andrew Dominik (The Assassination of Jesse James by the Coward Robert Ford) finally brings his vision to life in this adaptation of Joyce Carol Oates' fictional account of Marilyn Monroe. Naomi Watts was originally cast as the Hollywood icon back in 2010, then Jessica Chastain in 2014. But the role was ultimately won by Ana de Armas, who spent the better part of a year perfecting Monroe's voice.
Expected in Theaters in 2021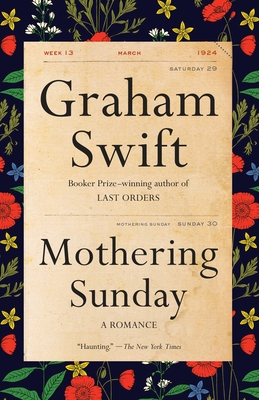 Based On: Mothering Sunday by Graham Swift
IMDb's Take: Plenty of onscreen royals are presiding over this post-World War I drama from Eva Husson, starring Colin Firth as well as "The Crown" favorites Olivia Colman and Josh O'Connor. Odessa Young plays a maid carrying on a secret romance with her employer's neighbor's son (O'Connor) in this adaptation of Graham Swift's novella, which is slated to premiere at Cannes this year.
Expected in Theaters in 2021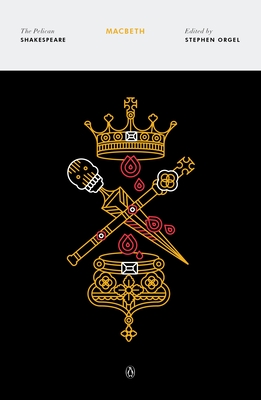 Based On: Macbeth by William Shakespeare
IMDb's Take: Joel Coen's upcoming Shakespeare adaptation led by Oscar winners and Hollywood icons Denzel Washington and Frances McDormand is the type of film that could cause a streaming service overload. Happily, the unique take on the classic tragedy (shot entirely in black-and-white and filmed on sound stages) will get a theatrical run before landing at Apple TV+. This likely awards contender also stars Brendan Gleeson, Corey Hawkins, Harry Melling, and Moses Ingram.
Watch the First Trailer here.
Expected in Theaters on Friday, Jan. 14, 2022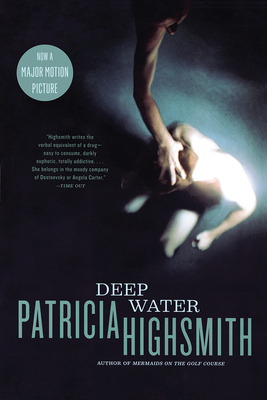 Based On: Deep Water by Patricia Highsmith
IMDb's Take: It's easier to break up after your movie has come out, though the rumored reunion of Ben & Jen has practically washed away our memory of Ben Affleck and Ana de Armas' recent split. We're moving on to anticipating the deadly twists of this Patricia Highsmith story (you love her for Talented Mr. Ripley and literally hundreds of other adaptations) which focuses on a couple (whoops) and a case of missing paramours. Can director Adrian Lyne (Fatal Attraction, 9½ Weeks) put a vintage sheen on the erotic thriller?
In Theaters on Friday, Feb. 11, 2022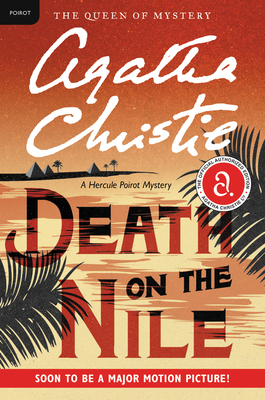 Based On: Death on the Nile by Agatha Christie
IMDb's Take: Kenneth Branagh grows out his Detective Poirot mustache again to work another murder mystery, this time while socialites, played by an array of movie stars, sail through Egypt aboard a luxury steamer. While the greatest mystery is how the movie-going public will feel about a film starring Armie Hammer, the combined power of Gal Gadot, Letitia Wright, and Annette Bening have us focused on the escapism this whodunit is sure to supply.
Expected in Theaters on Friday, Dec. 23, 2022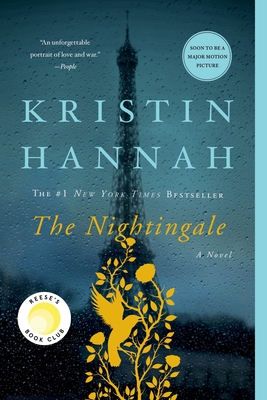 Based On: The Nightingale by Kristin Hannah
IMDb's Take: Sisters Dakota Fanning and Elle Fanning are set to appear onscreen together for the first time in this adaptation of Kristin Hannah's best-selling World War II drama. The period film is directed by Mélanie Laurent (you know her from Inglourious Basterds, Oxygen and more), and will bring to life a beloved tale of bravery in France during the German occupation.
Expected to Premiere on Hulu in 2022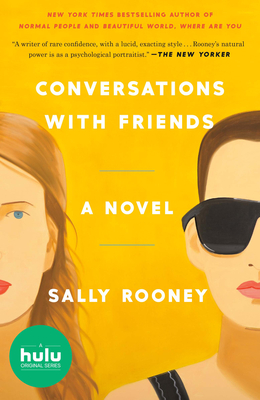 Based On: Conversations with Friends by Sally Rooney
IMDb's Take: The writing and directing team behind the immensely popular series "Normal People" brings a second Sally Rooney novel from page to screen with this upcoming series. If they can strike the same balance of intoxicating romance and infuriating tension between Joe Alwyn (The Favourite) and Jemima Kirke ("Girls"), we expect to be glued to the TV once again.
Expected to Premiere in 2022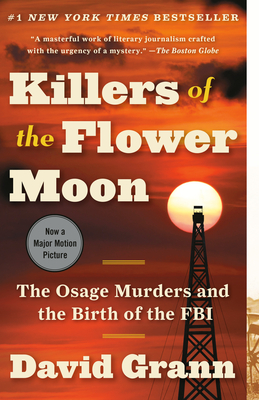 Based On: Killers of the Flower Moon: The Osage Murders and the Birth of the FBI by David Grann
IMDb's Take: For his first Western, Martin Scorsese worked with leaders of the Osage Nation, the Native American tribe at the center of this story, to accurately represent their history and the murders that plagued the Osage people during the 1920s after oil was discovered on their land. The crimes attracted the attention of the newly-formed FBI, and one of our favorite actors, Jesse Plemons, will play the Fed who comes to investigate. Plemons landed the role after Leonardo DiCaprio decided to play the way-more-morally-corrupt character, Ernest Burkhart, a real-life villain you'll probably Google for hours after seeing this film.
In Development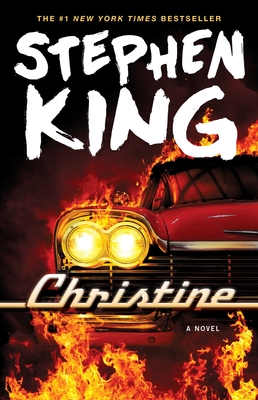 Based On: Christine by Stephen King
IMDb's Take: Stephen King's 1983 story about a killer car is returning to the big screen, with veteran TV producer Bryan Fuller in the director's chair. While John Carpenter's adaptation holds a special place in our hearts, Fuller's filmography is exceptional ("American Gods," "Hannibal," "Dead Like Me"), and a story about fetishizing and obsessing over technology should feel right at home in the 2020s. No word yet on casting or release date.
---
Already Released Titles
Premieres on Netflix on Friday, June 18, 2021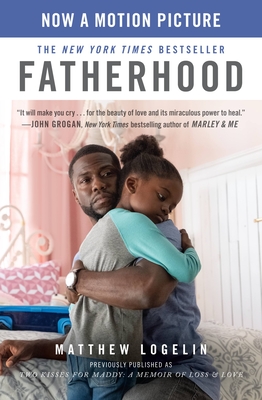 Based On: Two Kisses for Maddy: A Memoir of Loss & Love by Matt Logelin
IMDb's Take: If you're looking for a good ugly cry check out Paul Weitz's Fatherhood. Based on a best-selling memoir, the Netflix drama explores the tragedy of losing a partner and the challenges of being a single parent, and the trailer had us crying by the time we got to the one-minute mark. Kevin Hart joins the ranks of comedians making the jump to drama and we're excited to see what he'll do next.
Premieres on Netflix on Friday, July 2, 2021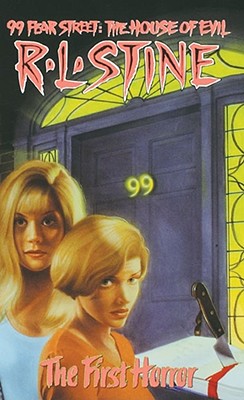 Based On: The Fear Street Series by R.L. Stine

IMDb's Take: Netflix scooped up this movie trilogy based on Goosebumps author R.L Stine's books, and they'll release the films during a 3-week even,t starting in 1994, then jumping back to 1978 and 1666. For starters, let's head back to the 1990s to the town of Shadyside with Sadie Sink and Gillian Jacobs to see how this horror story begins.
In Theaters on Friday, July 23, 2021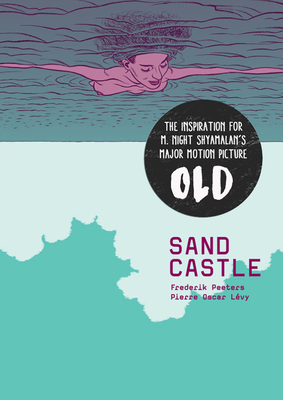 Based On: Sandcastle by Pierre-Oscar Lévy and Frederik Peeters

IMDb's Take: With its single-location setting and time-boxed mystery premise, this story feels more to us like a "Twilight Zone" episode than a horror movie, though if we started growing significantly older every thirty minutes we'd be pretty horrified. If you can't wait to see how it all ends, or just want to know when you should cover your eyes, M. Night Shyamalan's screenplay is based on the graphic novel "Sandcastle" which you can pick up now
Premieres on Netflix on Friday, July 23, 2021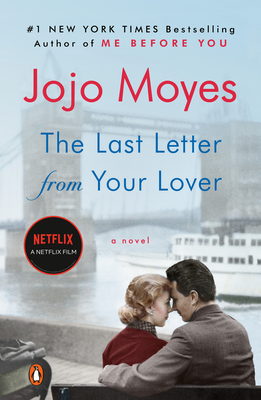 Based On: The Last Letter from Your Lover by Jojo Moyes
IMDb's Take: We love a good mystery and a good slow-burn romance, and The Last Letter From Your Lover looks to have both (plus it's a period drama!). Starring Shailene Woodley, Felicity Jones, Joe Alwyn, and Callum Turner, the Netflix drama balances two interwoven stories, set in the past and present, which follow an ambitious journalist determined to solve the mystery of a forbidden love affair at the center of a trove of secret love letters from 1965. If you're looking for something to add to your The Bridges of Madison County and The Notebook watch party, this looks like it might be a perfect fit.
In Theaters on Friday, July 30, 2021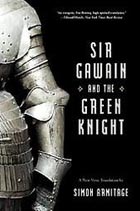 Based On: Sir Gawain and the Green Knight by Anonymous

IMDb's Take: An Arthurian legend gets a full-body makeover from David Lowery with Dev Patel playing Sir Gawain, King Arthur's nephew and one of the Knights of the Round Table. We weren't quite sure what to expect from Lowery's vision, then the first trailer blew our minds with its next-level magical realism and seriousness of purpose. Plus there's a talking fox, so. Ralph Ineson — who you might recognize from "Game of Thrones," The Witch, or the last few Harry Potter movies — lends his voice to the mysterious Green Knight, whose relationship with Gawain has been discussed and interpreted for centuries.
Series Premieres on Hulu on Wednesday, Aug. 18, 2021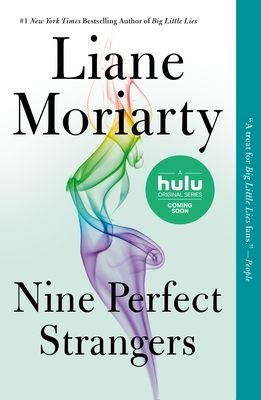 Based On: Nine Perfect Strangers by Liane Moriarty

IMDb's Take: Bookclub circles already know that Liane Moriarty also wrote Big Little Lies, and we're curious to see if any liberties were taken with this novel, or if Nicole Kidman really will just guide nine kinda broken people through a dark journey of the soul (maybe with the help of an illicit substance). The original story is much less soapy and operatic than the shores of Monterey, CA, where Kidman's creative partnership with superproducer David E. Kelley was born, so we expect they've ratcheted up the character-based drama for their follow-up to "The Undoing."