In a recent response to a need for better female protagonists, the "strong female character" trope quickly proliferated by the hundreds, if not thousands, in many books, particularly blossoming in young adult fiction targeted at teen women. But it seemed that almost as quickly, the tide turned on the movement, condemning many of the resulting characters as being unrealistic and flat, without nuance or emotion. What good was it to have a female lead who subverted stereotypes by showing her strength, if she seemed made of cardboard? Or if she was pushed so far in the other direction that she simply ended up in the male stereotype camp, violent and bloodthirsty?
It seems the perfect balance between emotional, mental, and physical strength and weakness can be difficult to pinpoint. Some authors known for their heroines have commented on the pressures felt to make their women "just right"-- hitting the "Goldilocks zone" of storytelling, if you will. Samantha Shannon, author of The Bone Season and The Mime Order (the first and second, respectively, in a planned seven book series, and both Staff Picks here at The Bookloft), once said that she sometimes still struggles letting her protagonist, Paige Mahoney, cry. And in an interview last year, she said, "Complicated women are still treated like they're a curiosity. Joss Whedon spoke in 2006 about how often he was asked why he wrote strong women. His conclusion was 'because you're still asking me that question'. Almost a decade later, writers are still being asked the same thing. Philip Pullman tweeted that he was being asked the same thing 20 years ago. We don't keep marveling at 'strong male characters' – when will women no longer surprise us with their strength?"
Recently, Feminist Frequency, an organization dedicated to examining the portrayal of women in pop culture and in popular media like video games, movies, and books, launched a campaign to create an educational video series called "Ordinary Women: Daring to Defy History". Their intention is, in many ways, a response to Shannon's question. During Women's History Month (going on right now, by the way), accomplished women throughout history are lauded as extraordinary, as if the only cause for their success is because they were, possibly by some fluke, somehow superior to the average woman. By shining a spotlight on the ways everyday women have shaped and transformed our world throughout history, they will attempt to take the "surprise" factor out of women's accomplishments, and rescue them from the obscurity to which they are so often relegated.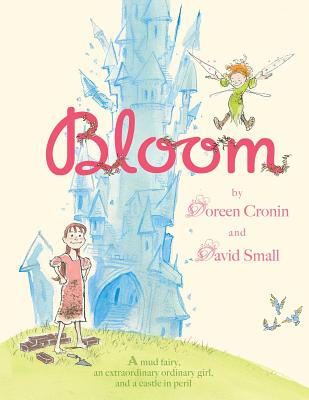 Whether they're fictional characters, historic figures long gone, or your daughter, your wife, or the woman working the check-out line at your local grocery store, every ordinary woman is capable of extraordinary things. Or, to think of it in another way, in the words of Doreen Cronin, via her lovely new kid's book, Bloom: "'They will never believe that an ordinary girl could do such an extraordinary thing,' Genevieve worried. 'What would I tell them?' 'Tell them there is no such thing as an ordinary girl,' said Bloom."
Perhaps that might help authors take the guesswork out of creating great females characters. But, when in doubt, (step 1) think of a character, then (step 2) make them female. It really shouldn't be so hard.
Feeling inspired to find some great, balanced heroines? Stop by our Goodreads page and browse the books filed under our ever-growing list of "Recommended Female Protagonists". Or check out our latest newsletter, in which we tell you why some of these lovely ladies are our favorites.