Every year, dozens of movies based on books are released, and 2016 is certainly no different. Of course the quality of the adaptations always vary (we like to say that you should never judge a book by its movie!), but here are a few books that we're especially hoping will be well-adapted when they hit the big screens this year. In the mean time, let's keep our fingers crossed and if you haven't read any of these yet... now is the time!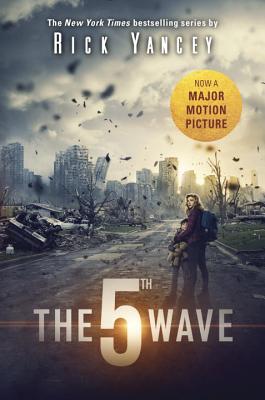 If you liked Divergent (speaking of which, it's third and final installment, Allegiant, will also be premiering this year), and the whole slew of young adult dystopian books/movies that have become so popular in the wake of The Hunger Games, here's another one for you. For some, that may not be your go-to genre, but this was actually Staff Picked by co-owner Ev, who was surprised to find how much she liked it: "Because I avoid post-apocalyptic fiction like, well, like the plague, I had no intention of reading The 5th Wave. It wasn't even on my reading radar. That is, until I started noticing rave reviews and a publisher sales rep gave it an enthusiastic thumbs-up. Well, I thought, as a respectable bookseller, I should at least flip through it to see what all the hoopla's about... and I was hooked at the prologue! The 5th Wave may not be a literary masterpiece, but it's one terrifically engaging, heart-pounding page-turner! Unsettling, thought-provoking, unexpectedly touching at times... I finished it in one 5 hour reading frenzy (and cannot wait for the sequel)!"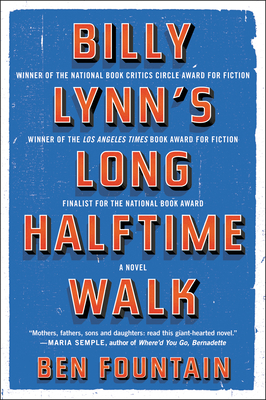 Here's another Staff Pick, this time from Ellyne, who calls this satirical novel "an eye-opener"-- and all the critics agree! The San Francisco Chronicle calls it "a bracing, fearless and uproarious satire of how contemporary war is waged and sold to the American public"; the New York Times, an "inspired, blistering war novel…Though it covers only a few hours, the book is a gripping, eloquent provocation." And The Washington Post chimes in on a similarly exultant note too: "A masterful echo of 'Catch-22,' with war in Iraq at the center. …a gut-punch of a debut novel…There's hardly a false note, or even a slightly off-pitch one, in Fountain's sympathetic, damning and structurally ambitious novel."
The movie will have an all-star cast that includes Vin Diesel, but you're definitely going to want to read the book first!
Our in-house Harry Potter fan, Zazu, along with millions more around the world of course, is looking forward to this one. Fantastic Beasts and Where to Find Them, based on a book on Hogwarts students' reading list, will take place 70 years before Harry Potter reads the book in school and will focus on the adventures of it's author, Newt Scamander, in the magical world within New York City. Thankfully, the screenplay was written by J.K. Rowling, so we're not too worried.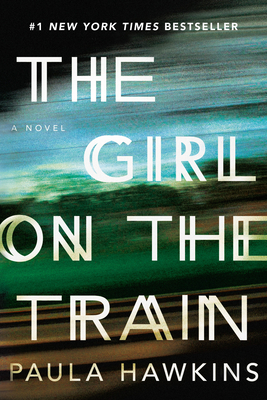 This movie, due out October 7th, stars Emily Blunt and is being compared to the wildly successful Gone Girl. Ev Staff Picked this "deftly plotted, un-put-down-able, hold-your-breath-with-dizzying-dread novel of riveting psychological suspense. Intending to read 'just a few more pages' at bedtime one recent sub-zero January evening, I ended up finishing the book at 2:30 A.M. (At that point my hands had been freezing for hours, but I hadn't been able to stop reading long enough to go turn up the heat!)"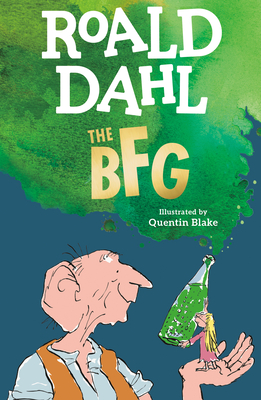 Roald Dahl's film adaptations have a pretty decent track record, with good movies based on Matilda, The Fantastic Mr. Fox, James and the Giant Peach, and Charlie and the Chocolate Factory, so this excellent story will hopefully be joining their ranks when it comes out this summer. Directed by Stephen Spielberg and produced by Disney, the movie will tell the tale of a girl introduced to the wonders and perils of Giant Country.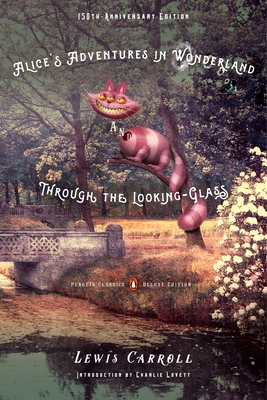 Through the Looking-Glass will star the same cast (which includes Johnny Depp and Anne Hathaway) as the most recent remake of the classic Alice's Adventures in Wonderland, and looks to have the same wacky humor and vibrant environment, too. We have several different editions of these two companion books, and it seems like there's always more coming out, from Zazu's Staff Picked edition perfect for "younger children with its picture book format" and whimsical illustrations to this inredible new one illustrated entirely by Slavador Dali-- what a perfect combination!